An Anti-virus is essential on a Windows system. There are lots of different anti-virus apps that you can choose from. They run on your desktop like any other app but they have much higher read/write privileges than any other app. They're basically gatekeepers to what can and cannot run on your system.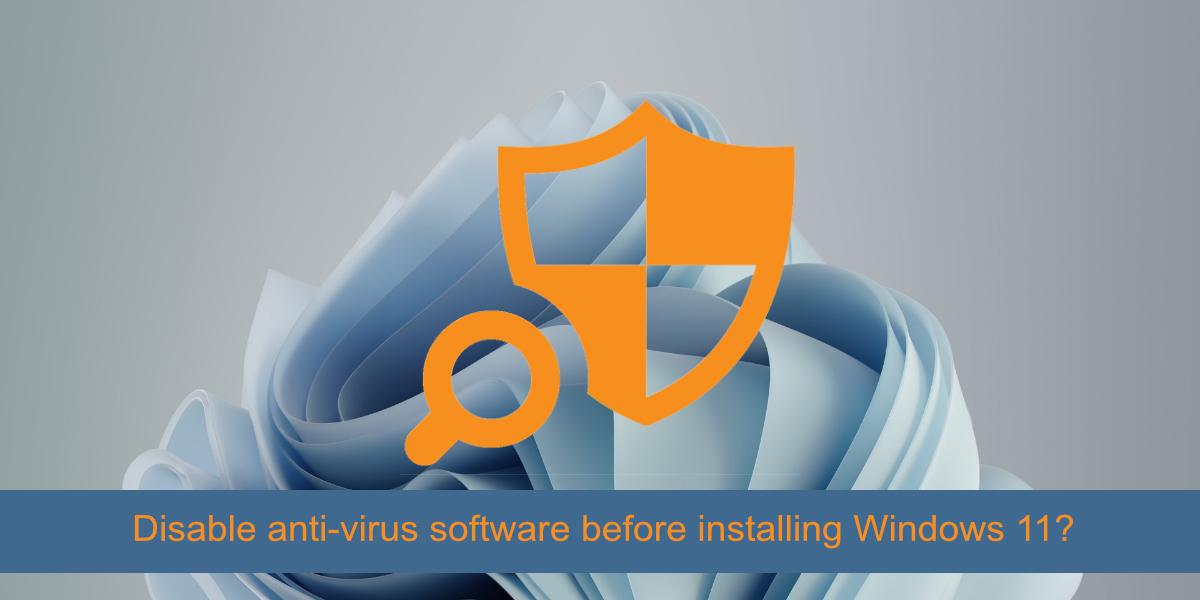 Disable anti-virus software before installing Windows 11
If you're installing Windows 11 and you're wondering if your anti-virus will cause problems, the easiest way to find out is to begin the upgrade. Ideally, if the anti-virus has problems with the upgrade, it will block it when you attempt to start it. You can whitelist the process or you can disable the anti-virus before you upgrade.
In some cases though, the upgrade may start and fail at a later step. It may fail with only an error code and not clear sign that the anti-virus blocked it. It is generally harder to determine if the upgrade process is interrupted in the middle. In this case, you can try the following.
Check the Anti-virus' product page and forums
It is always best to do this before you start the upgrade process. Visit the product page for the anti-virus that you use. Check if there are any updates about Windows 11. A good anti-virus will have whitelisted the OS and its files. If there is a problem or a process that allows you to smoothly upgrade to Windows 11 while keeping the anti-virus running, the product page or the forums should tell you as much. 
On that note, check if other users are having trouble upgrading to Windows 11 with the anti-virus running. If they are, it is best to disable it while the upgrade is in progress.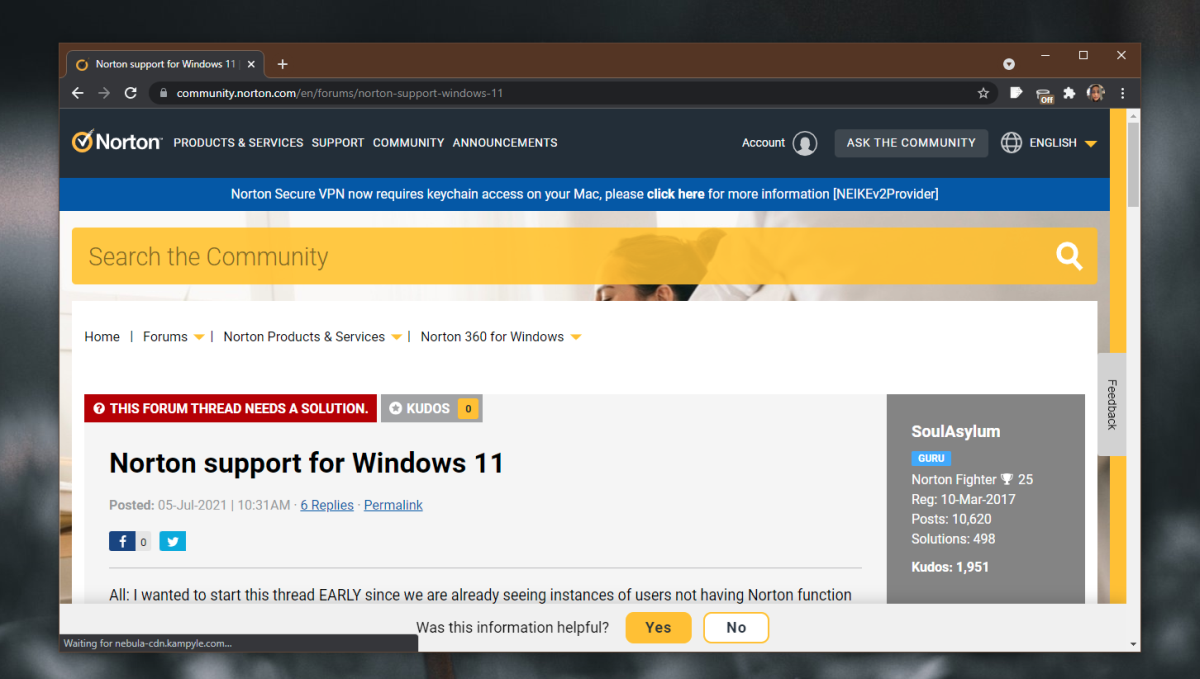 Enable Windows Defender
You can temporarily disable the anti-virus and enable Windows Defender instead. It is possible that the Windows 11 upgrade process thinks a system that is not running Windows Defender is unsafe. Windows Defender will not block the upgrade and it's a reasonably good anti-virus. Disable your third-party anti-virus in favor of Windows Defender. Once the upgrade is complete, you can go back to using your preferred tool.
Clean install Windows 11
If you're planning on clean installing Windows 11, the anti-virus installed on your system in the current OS, whichever OS that may be, is immaterial. The anti-virus will not be running when you initiate the clean install and as such, it cannot interrupt the installation process.
Anti-virus vs disk protection
You should know that there is a different between an anti-virus and disk protection. An anti-virus is an app that runs in an operating system like Windows 10. In order for it to work, it must have its environment i.e., Windows 10 running. 
Disk protection is protection applied to a disk in the form of encryption. A disk, once encrypted or password-protected cannot be accessed unless the password is provided or it's decrypted. Disk protection does not rely on an OS to be present in order to work. You may have applied the disk protection through a desktop OS but it will work outside it as well.
If you're upgrading to Windows 11, and it is unable to access or write to a disk, you may have applied some sort of protection on it that you have to remove first.
Conclusion 
Windows 11 upgrades have, so far, been smooth. They remain in low numbers with many users opting to stick to Windows 10 which is now considerably more stable. That said, your anti-virus still shouldn't give you trouble. If the installation if failing, check for logs and errors that may tell you why it failed.