Microsoft Teams allows users to be included in several different teams. A company may choose to create several teams for its employees. It can add or remove members from a team whenever it needs to, and it can move team members between them.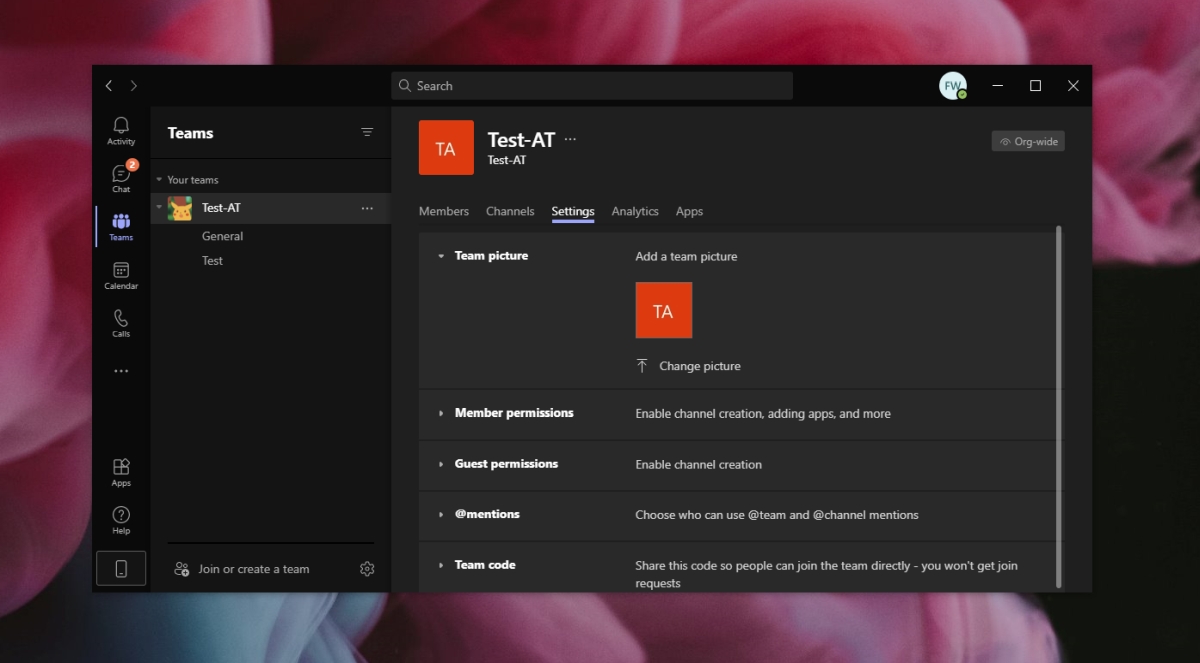 Microsoft Teams avatar
A team in Microsoft Teams is distinguished by its name but teams may have the same name, especially if they were created on different domains. A user may be a member of any number of teams, on any domain, and a name alone may not be enough to tell them all apart. 
Change Microsoft Teams avatar
You can set a Microsoft Teams team to have its own display image. This is different from the display picture that is set for individual members. The only catch is that only team admins or owners can change the avatar for a Microsoft Teams team.
Open Microsoft Teams.
Sign in with the admin or owner account.
Go to the Teams tab.
Click the more options button next to the team.
Select Manage Team from the context menu.
Go to the Settings tab (if this tab isn't visible, you are not signed in with the right account).
Expand Team Picture.
Click Change picture and then click Upload picture.
Select a new image from your system.
Click Save.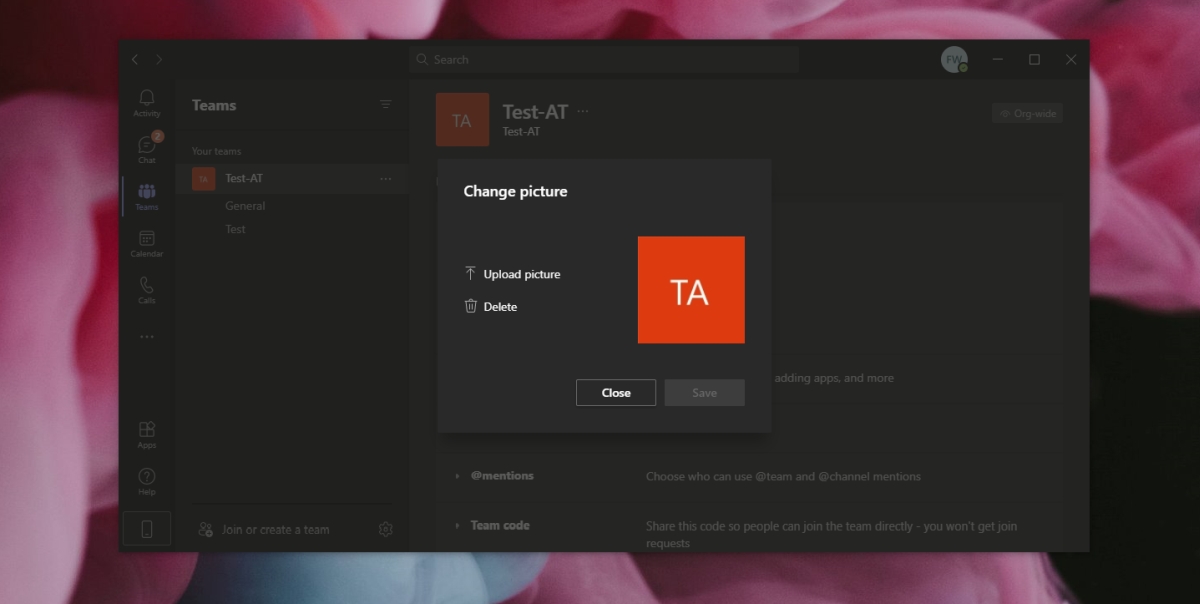 The new avatar will be updated for all team members on their respective clients. The change will be reflected on the desktop, web app, and mobile apps.
Microsoft Teams avatar vs profile picture
The Microsoft Teams avatar is different from the profile picture of a user. The profile picture is set independently by each user for themselves. A team admin or owner cannot influence what a user sets as their profile picture (though it should be workplace appropriate) and no admin rights are needed to set it. 
Conclusion
The Microsoft Teams team avatar is normally set to the initials in the team name, much like it is set for users who have not set their own profile pictures. For smaller teams, and users who are only part of a small number of teams, these default avatars work just fine. If you have a large team, and you're a part of quite a few teams, images may be better in helping you navigate. In many cases, a visual cue is better than text. If you manage multiple teams for the same organization, it's a good idea to make the avatar for each one different from the other e.g., use different colors (red and blue) instead of similar colors (shades of blue).