Slack has a neat sign in method called a magic link. When you're trying to sign in to a Slack workspace, you can enter your email, and get a magic sign in link sent to your inbox. When you click the link, it automatically signs you into your Slack account, and to the workspaces associated with it. You do not have to enter a password.
Change Slack password
Slack accounts are protected with a password but a magic link makes it so that you rarely have to enter it. Most people are signed into their email accounts and Slack defaults to the magic link method which means it's easier to use. That said, your password does still work and you can change it whenever you like or need to.
How to change Slack password
To change your Slack password, you must know what your current Slack password is. If you do not remember the current password, you will have to recover it first. To change your Slack password, follow these steps.
Open Slack.
Click your profile account at the top and select Profile.
Click the more options button and select Account Settings.
A new tab will open in your browser.
Click Expand next to the password field.
Enter your current password.
Enter the new password.
Click Save password.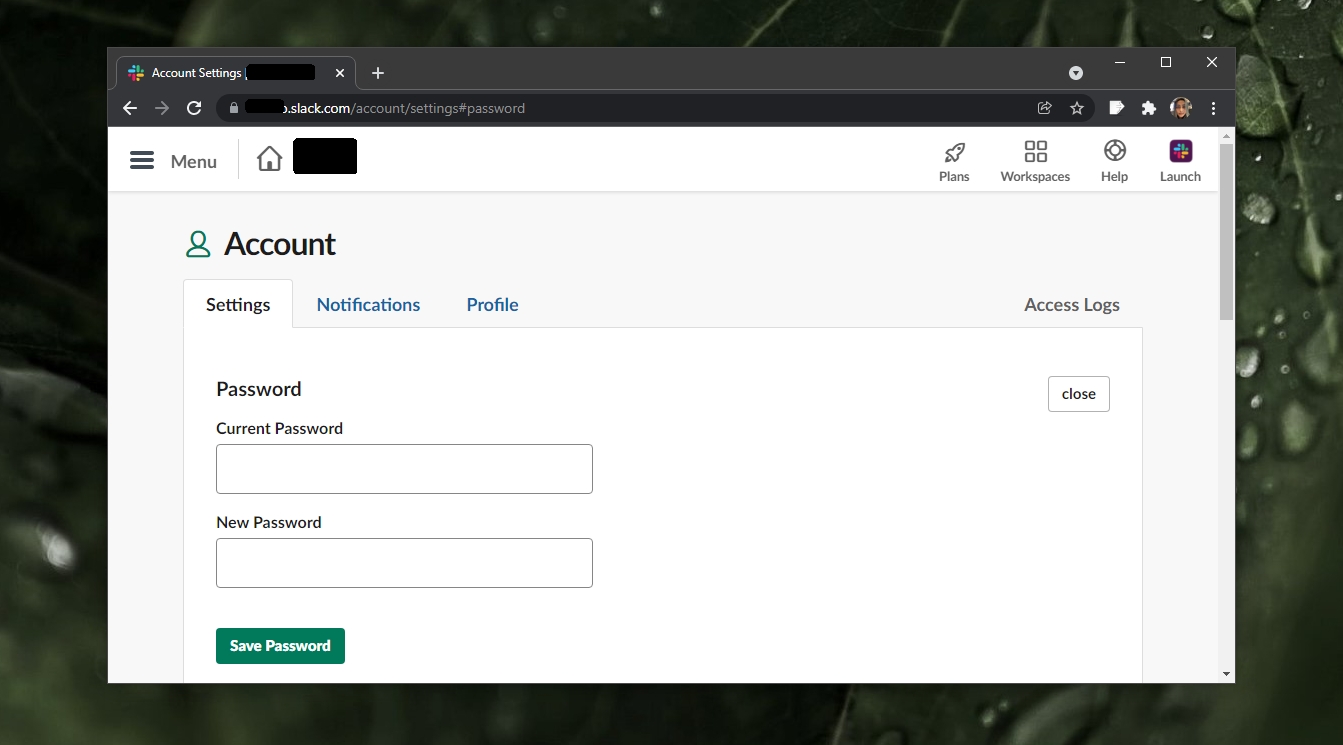 If you've forgotten your password and need to recover it, before you can change it, follow these steps.
Open the Slack sign in page.
Enter your email.
Use the magic link that is emailed to you, to sign in.
Go to your Slack account settings page.
Scroll down to the Password section and click Expand.
Click the Reset your password by email button.
An email will be sent to you with a reset link.
Click the link and create a new password.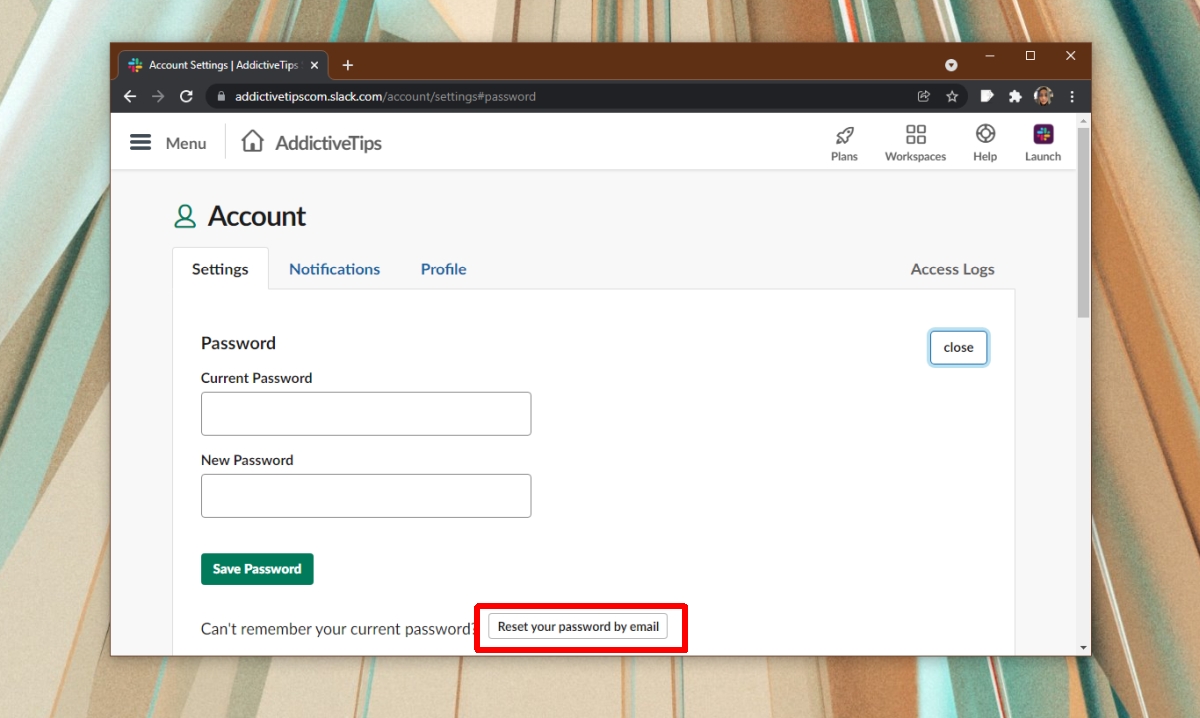 Conclusion
Magic links are great and Slack does not routinely sign users out of their account on the desktop or the mobile apps. In most cases, you will need to only sign in once and rarely again. That said, if you make any major changes to your Slack account e.g., you change the email that is associated with it, you will need to enter your password. Changes like this cannot be made with a magic link. Your Slack password isn't workspace specific. It tied to your email. When you change the password, it is changed for all workspaces that are associated with your email account.