TeamViewer is a a remote desktop solution that is available for both Windows and macOS. It has a free version that allows users to use it in a personal capacity and a commercial version that allows users to use it for work i.e., it's meant for companies. With both versions, the best remote experience comes when users log into their TeamViewer account.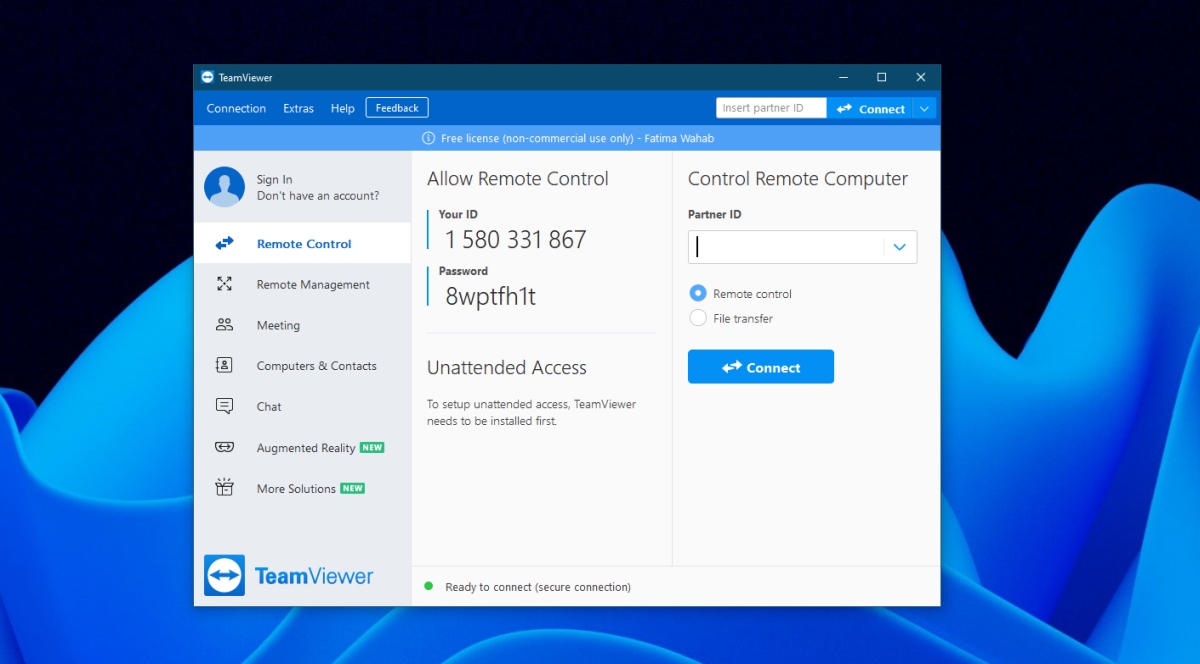 TeamViewer commercial use detected in Windows 10
TeamViewer users sometimes get a message that the app has detected it is being used commercially. This message is a stop message which will quit the app/end the remote session after 5 minutes of it appearing. If you are seeing this message, make sure;
You do not have one too many sessions or connections active. It is one of the things that can cause this message to appear. 
If you've started and quit several sessions, restart the systems that you began these sessions on. It is possible they did not quit correctly and a system restart will resolve the problem.
If you still see the message when you try to create a new session, try the fixes below.
1. Uninstall and reinstall TeamViewer
TeamViewer is easy to set up and use but it is a complex app nonetheless and it can run into problems of its own. If you see the 'Commercial use detected' message, uninstall and reinstall TeamViewer by following these steps.
Open Control Panel.
Go to Programs>Uninstall a program.
Select TeamViewer from the list of apps.
Click the Uninstall button.
Wait for the app to uninstall.
Tap the Win+R keyboard shortcut to open the run box.
In the run box, enter regedit and tap the Enter key.
Go to this key: HKEY_CURRENT_USERSOFTWARETeamViewer
Right-click the TeamViewer key and select Delete from the context menu.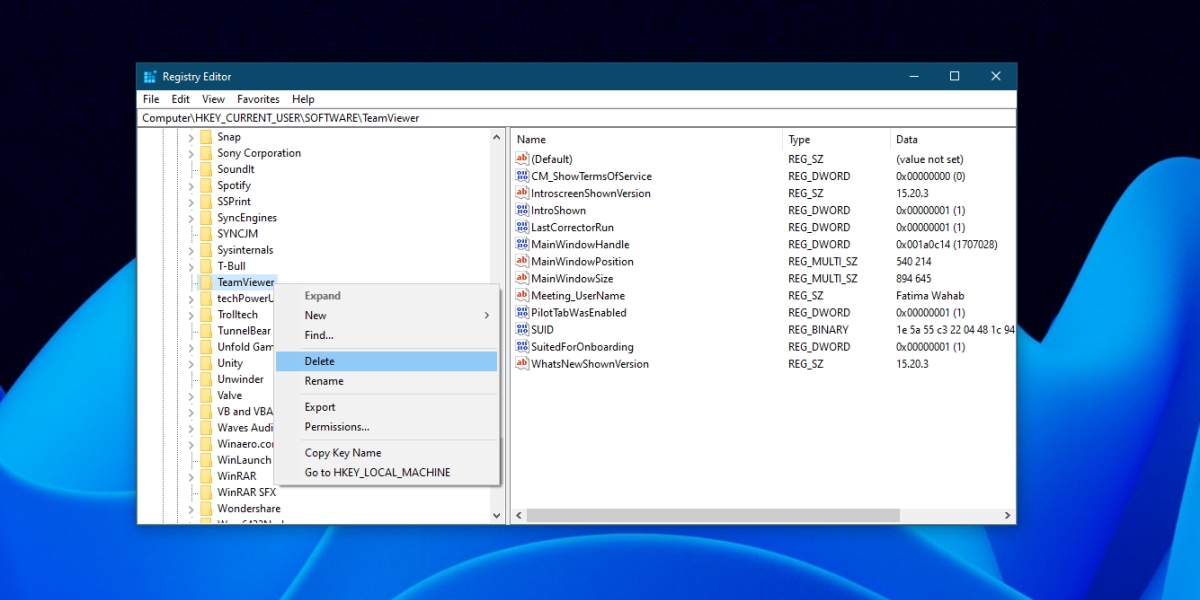 Next, go to this key: HKEY_LOCAL_MACHINESOFTWARETeamViewer
Delete TeamViewer.
Tap the Win+R keyboard shortcut again to open the run box.
Enter %appdata% in the run box and tap the Enter key.
Delete the TeamViewer folder.
Open the run box again with the Win+R keyboard shortcut and enter %temp% in the run box.
Delete the TeamViewer folder.
Restart the system.
Download and install the free version of TeamViewer.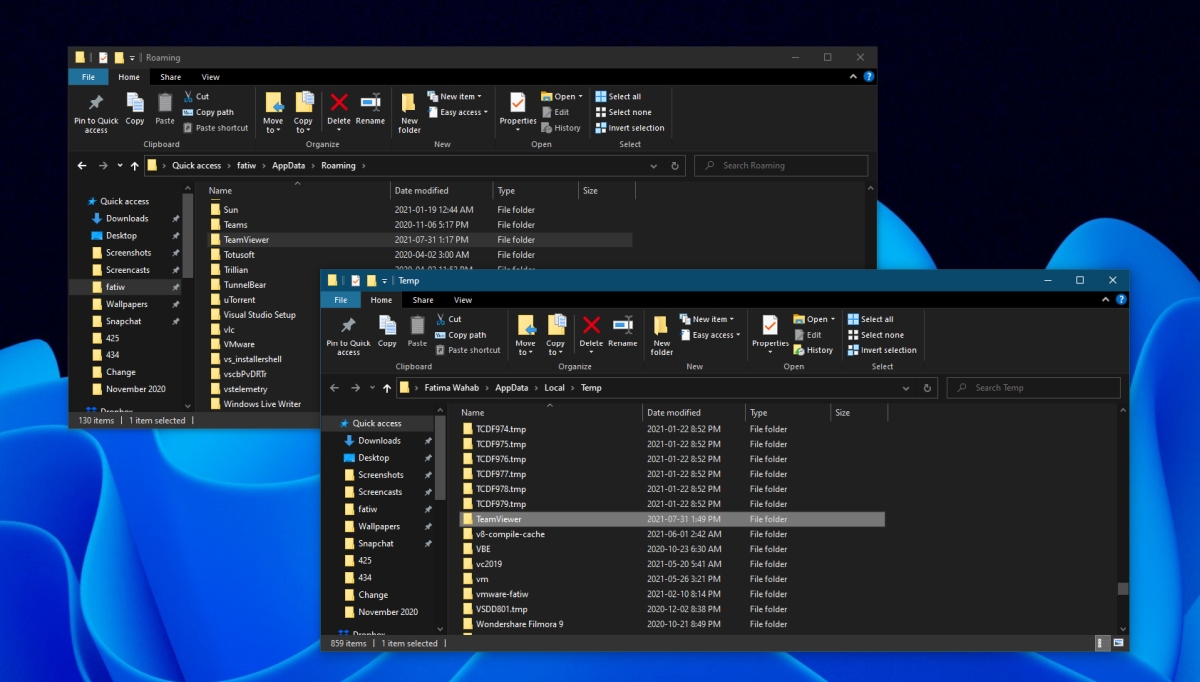 2. Change the MAC address
Computers are identified by their MAC address and this address does not change on its own. It is auto-assigned/set. Users can change it though and sometimes doing so will fix the 'commercial use detected' error. 
Open Device Manager.
Expand Network Adapters.
Double-click the network controller and go to the Advanced tab.
In the Property column, select Network Address.
In the Value box, enter a new MAC address. You can generate one with this tool.
Click Apply and restart the system.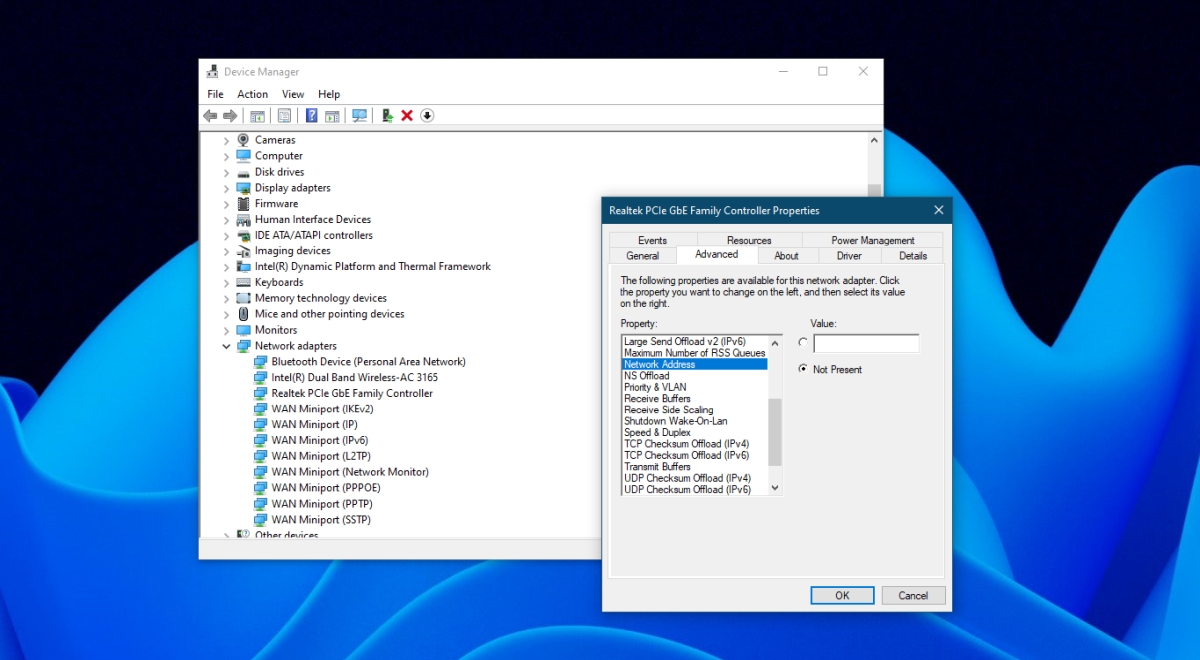 3. Check TeamViewer account and contact support
If you have more than one TeamViewer account, or you've used both a free and commercial account on the same system, your system may have been flagged as a commercial one. Contact TeamViewer support and ask them if they can help. Additionally, check if your subscription to TeamViewer (if you have one) is up to date and there are no outstanding dues.
Conclusion
TeamViewer is a great, free solution for remote desktop sessions. The Windows remote desktop feature often runs into problems and is difficult for many to set up. If you want remote access with the feature, you must be running Windows 10 Pro. This is why many users prefer TeamViewer.