Disk Management is a stock utility in Windows that can manage drives and create partitions of your hard drive. It's great with both hard drives and SSDs. It's not so great with a USB or a Micro SD card. In fact, up until the Windows 10 Anniversary update, you couldn't partition a USB or SD card with disk management. You had to go through the command line and even then, only one partition would appear in File Explorer because Windows didn't support multiple partitions on USB drives and SD cards. The Creators Update has fixed both these shortcomings. Here's how you can partition a USB or SD card with disk management in Windows 10.
Partition A USB Or SD Card
Step 1: Insert the USB drive you want to partition. We partitioned an 8GB USB for this tutorial. The USB was blank, and newly formatted and that's the safe way to go. If you have data on your USB, it's a good idea to back it up elsewhere.
Step 2: Open Disk Management via Windows search. You will see your USB appear in the list of connected drives. Right–click it and select "Shrink Volume" from the context menu.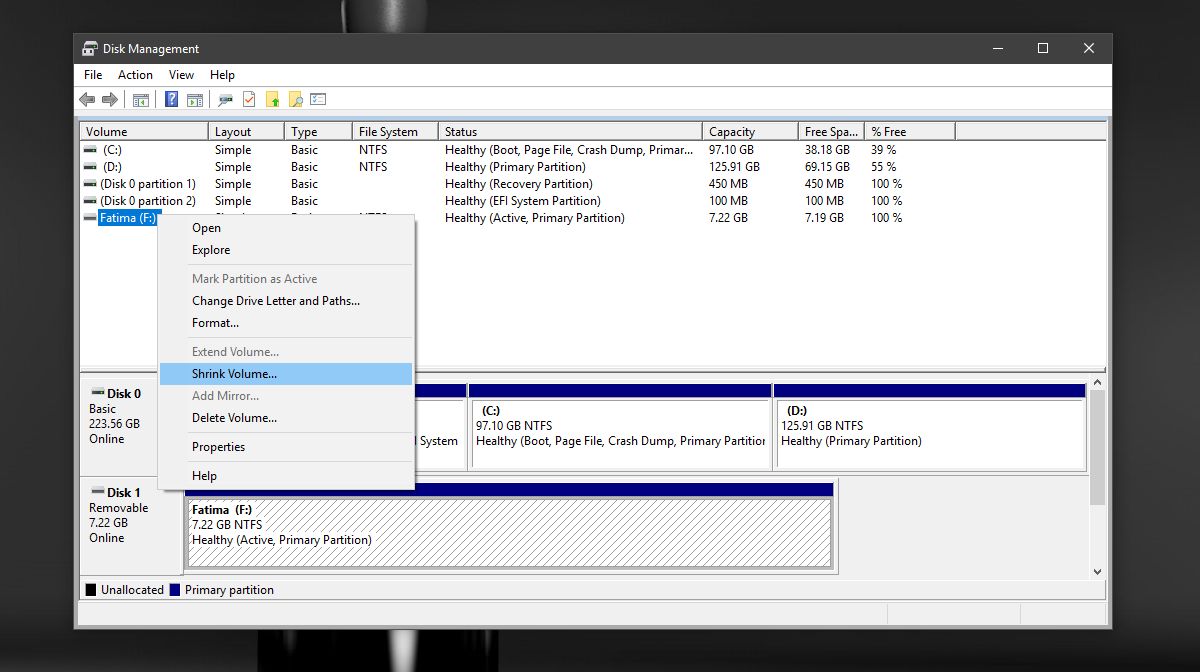 Step 3: Select the size of the partitions you want to make. You can accept the suggested disk size, or you can enter a custom one. If you have files in the drive, it won't let you shrink the drives down to a size where the files will not be able to fit inside either one of the drive. This is why it's best to start with an empty USB or SD card.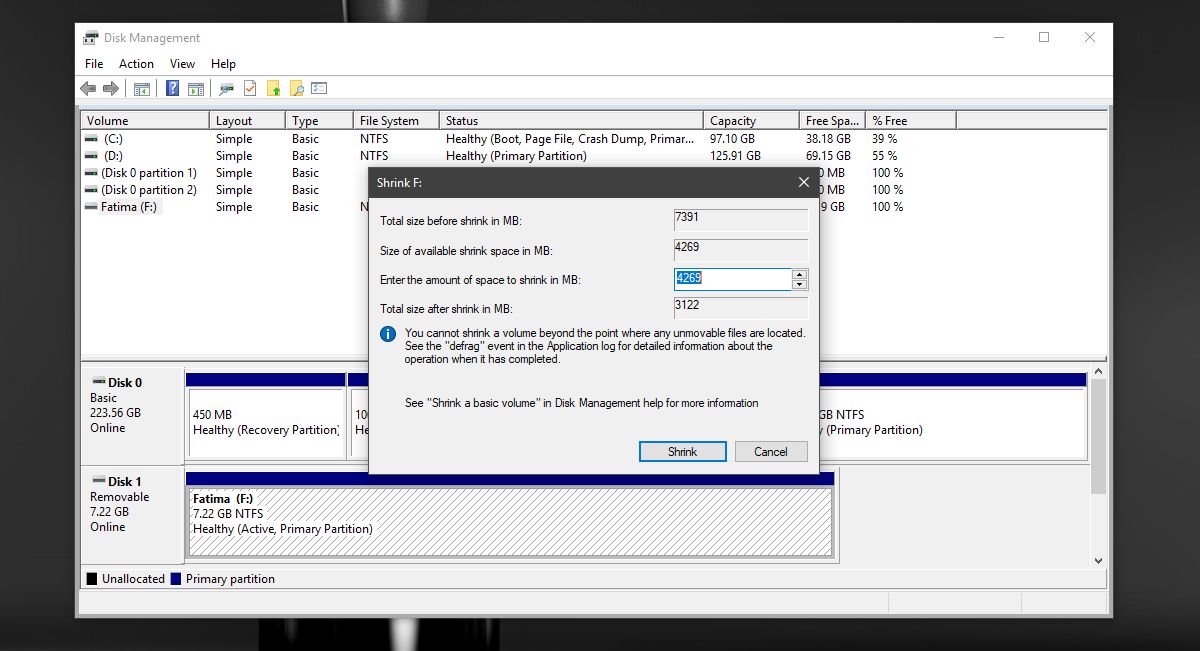 Step 4: It doesn't take long to partition the drive. Once it's done, you will see your USB or SD card in Disk Management. At this point, you will only see one partition while the other will appear as unallocated space.
Step 5: Right-click the unallocated space and select "Create Simple Volume" from the context menu. Follow the on-screen instructions and don't change anything under the size options. Leave them as they are automatically set. When asked, select a letter to assign the drive,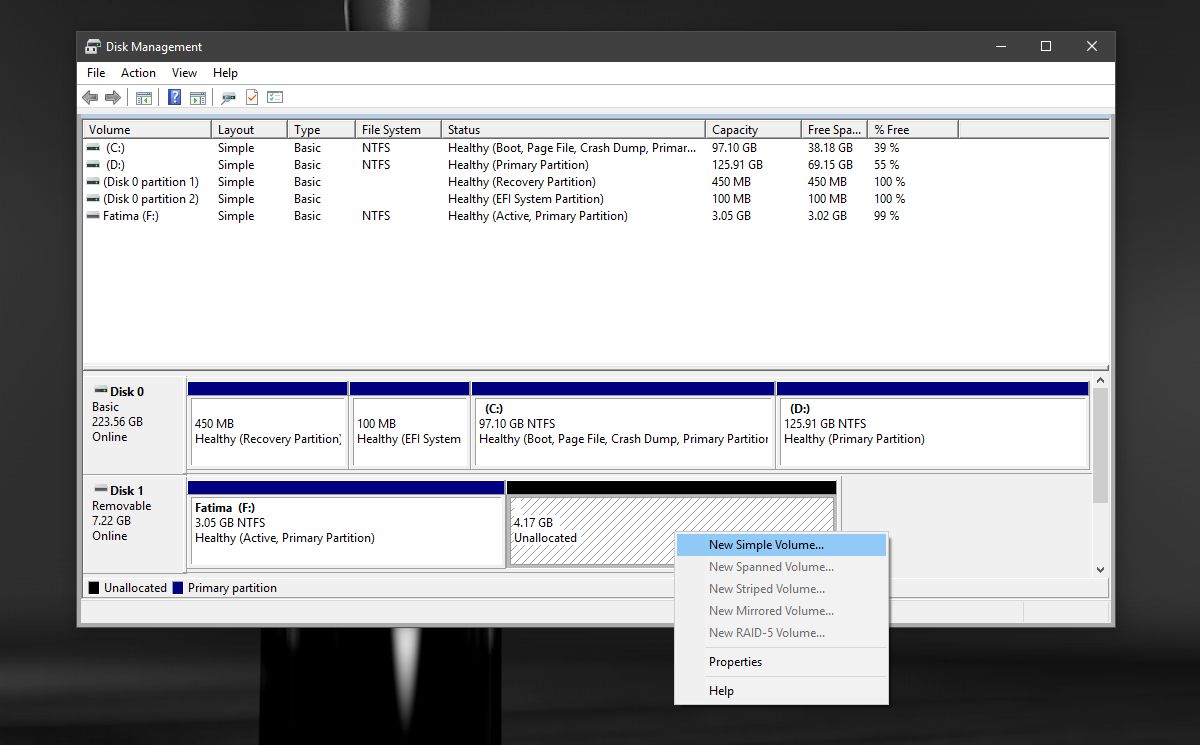 Step 6: On the Format Partition screen, select 'NTFS' from the File system dropdown. Uncheck the quick format option and allow Disk Management to format the drive. When formatting completes, you should see the second drive appear in File Explore.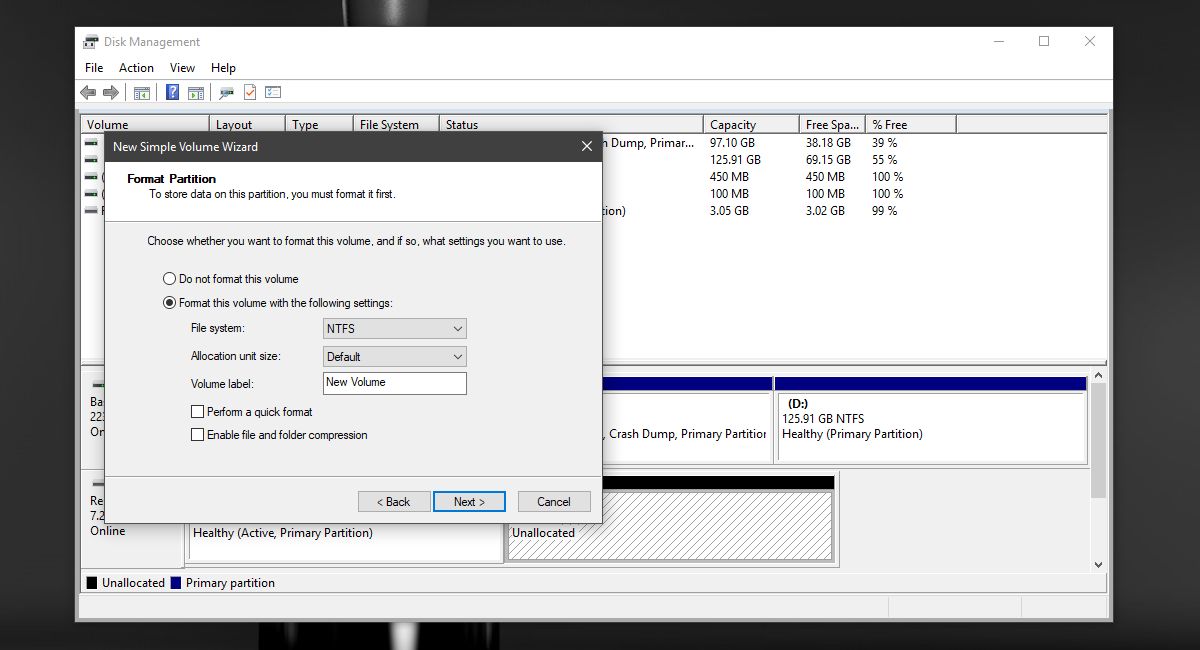 Drive Is Not Visible
In the event the second partition of your USB isn't visible in File Explorer, connect your USB to your system and open Disk Management again. You will see two partitions under the one USB. It will likely say the second partition is RAW.
Right-click it and select the Format option from the context menu. You only need to make sure a full format is done and that the files system it is partitioned on is NTFS. After the partition has been formatted, it will no longer appear as RAW space. Again, right-click it and select "Chang Drive Letter and Path" from the context menu.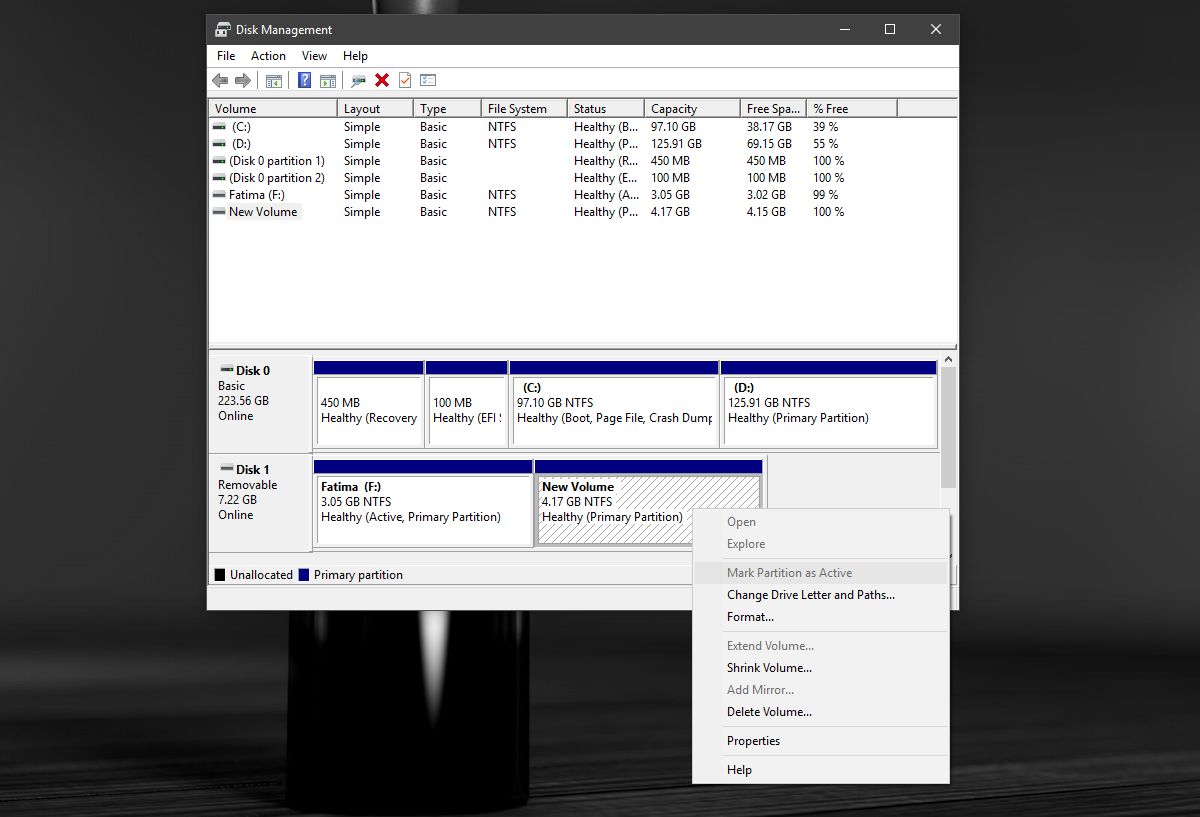 Assign the drive a letter and you're done. Once the letter has been assigned to the drive, File Explorer will show you the second partition.