Emojis have long been part of the keyboards on our smartphones but as far as the desktop goes they are yet to be made a part of it. It isn't just keyboards on the desktop that don't support emoji, it's also browsers that don't support it. If you were to come across a Tweet sent by someone from a smartphone app and containing an emoji, the browser will not display it. Emoji Keyboard is  Chrome extension that lets you insert emoji characters. It comes with a search feature that you won't find even on smartphones and the extension also lets you see emoji that have been typed from a smartphone.
Install Emoji Keyboard and it will add a emoji icon next to the URL bar. Click it or hit Alt+Shift+E to open the pop-up menu. The search bar at the top will let you search for the emoji. Type in laughing or party in the search bar and you'll see just how excellent the search feature is and why there should be one on your smartphone as well.
Select the emoji you want to use and click the 'Copy' button to copy it to your clipboard and paste it where you want to. When you paste it, it appears as a simple smiley however, once you post it, it will look like the emoji you selected. The extension lets you preset the skin color of an emoji, browse the different groups of emojies, and customize the size from its settings.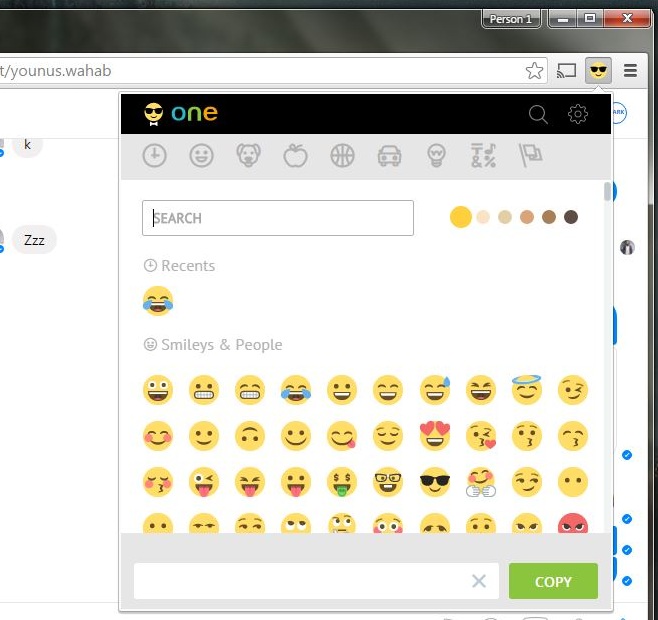 The extension works great. Inserting an emoji is easy and they are displayed perfectly. The extension supports the newer ones as well and not just the old ones.